Residential Roofing in Owings Mills, MD and Reisterstown, MD
The Best Residential Roofers Are On Call
Discover the epitome of excellence in residential roofing services in Owings Mills, MD, and Reisterstown, MD, with Elvis General Construction LLC. Our commitment to roofing craftsmanship and quality is unmatched, ensuring that your home receives the highest level of protection and aesthetic appeal. Whether you're in need of a roof repair, replacement, or installation, our skilled team is here to cater to your every need. Elevate your property's roofing to the next level – contact us today for a complimentary consultation and take the first step towards securing a durable and visually stunning roof for your home.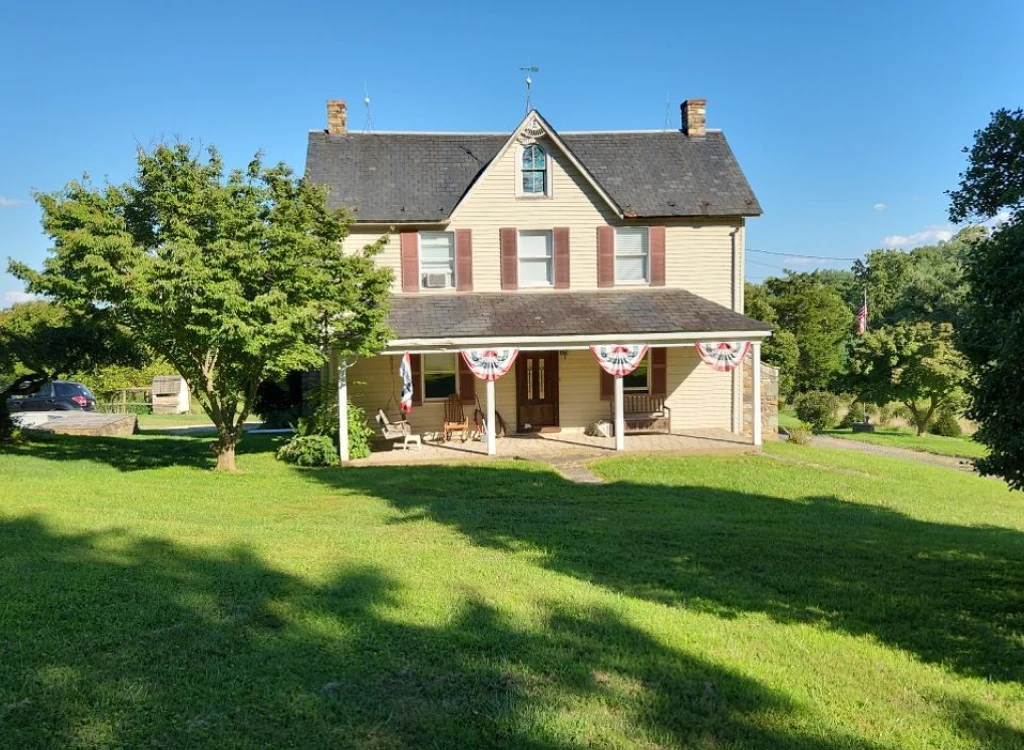 Advantages of Hiring a Residential Roofing Service
Opting for our residential roofing services offers numerous advantages. Firstly, it ensures the use of high-quality materials and expert workmanship, extending the lifespan of your roof while minimizing the need for repairs. Residential roofing services also provide valuable warranties, offering peace of mind and long-term protection. Hiring professionals ensures safety during installation or repairs, reducing the risk of accidents. Additionally, these services often save time and money by efficiently completing projects and preventing future issues. Ultimately, residential roofing services enhance your home's overall value and appearance, making it a worthwhile investment for any homeowner.
We Are Certified Roofing Solutions
We are Certified Roofing Solutions, your trusted source for top-tier roofing services. With our industry certifications and expertise, we provide unmatched craftsmanship and customer satisfaction. Whether it's residential or commercial roofing, repairs, or installations, our certified team delivers quality solutions tailored to your needs. When you choose us, you're choosing excellence and reliability for all your roofing requirements.
Our Other Services
Elvis General Construction LLC is deeply committed to delivering exceptional craftsmanship and ensuring utmost customer satisfaction across our entire range of services. Whether your needs encompass roofing, siding, gutter installations, residential roof trusses, or repairs, you can place your trust in us to provide superior solutions that not only protect but also enhance your property.
Gutter Installation – Our experts oversee gutter installation, ensuring efficient water drainage and protection for your home or business.
Slate Roofing – Enhance your property's resilience and aesthetics through our slate roofing services, renowned for their elegance, durability, and resilience against harsh weather conditions.
Asphalt Shingle Roofing – We offer top-tier asphalt shingle roofing options that seamlessly combine affordability with reliability.
Siding Contractors – Our siding experts are dedicated to enhancing your property's appearance and energy efficiency.
Roofing Replacement – When it's time for a new roof, we deliver expert roofing replacement services customized to your unique needs.
Roofing Repair

– When your roof demands immediate attention, count on us for prompt and dependable roofing repairs, addressing issues such as leaks, damaged shingles, or structural concerns to maintain your roof's optimal condition.

Composite Roofing – Composite roofing achieves a harmonious blend of aesthetics and durability. We provide an extensive selection of composite roofing materials to complement your property's style while withstanding varying weather conditions.
Copper Gutters – Elevate your gutter system with the refinement and superior performance of copper gutters.
Vinyl Siding – Our vinyl siding services offer a cost-effective solution to enhance your property's appearance and energy efficiency.
Why Choose Us for Residential Roofing Service?
Choose us for residential metal roofing services because we bring expertise, reliability, and a commitment to excellence to every project. Our skilled team uses top-quality materials and workmanship to enhance your home's protection and aesthetics. We prioritize customer satisfaction and offer valuable warranties, ensuring your peace of mind. With a focus on safety and efficient project completion, we save you time and money. When you choose us, you're choosing a partner dedicated to enhancing your home's value and curb appeal through exceptional roofing trusses.
Contact Our Residential Roofers
Ready to enhance your home's protection and curb appeal? Contact Elvis General Construction LLC now for exceptional residential roofing services. Whether you're in Owings Mills, MD, Reisterstown, MD, or the surrounding areas, our expert team is here to deliver quality craftsmanship and durability. From repairs to replacements and installations, trust us with your roofing needs. Request a consultation today to get started. Your satisfaction is our guarantee.
Get $500 Off Your Roofing Service
Location
Reisterstown, MD
Business Hours
Mon - Fri: 8 AM - 7:30 PM
Sat: 8 AM - 5 PM
Sun: Closed
Same-Day Emergency Services Available
Start Your Roofing Project